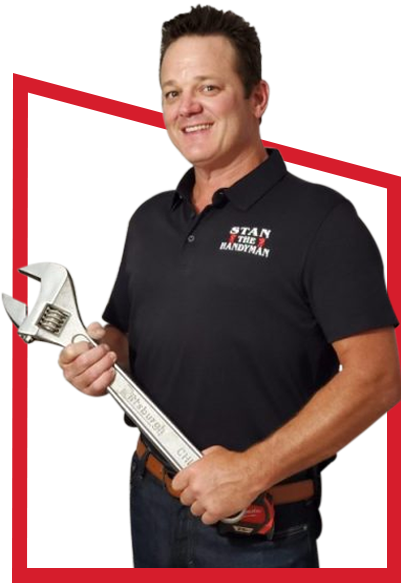 Stan The Handyman aka Tyler Donovan, is a graduate from UC Cincinnati campus. Tyler graduated with a BBA in accounting with a minor in finance. He was a member of the PI Kappa Alpha Fraternity and worked as their secretary. Upon graduating, Tyler worked as a loan officer in the mortgage industry for ten years. He was ready to make a change and try something new and challenging. 
Tyler worked in the construction field in his high school years and was always willing and able to repair various home projects for himself and others. He realized he was crafty and blazed his own trail into the field of "Handyman" work. He invested countless hours erecting this company from a small side job to a handyman career. He put the mortgage loan officer behind him and embraced a fulfilling direction in custom handyman work and services a large customer base in his area.
His services include, but are not limited to, building and maintenance projects for any home project. He can create handmade customized work for special projects or simply install a garbage disposal. Anything that corresponds with home building and repair, he can do it. Big and small.
Stan the Handyman is based out of Monroe, Ohio, and services a 20+ mile radius from Dayton to Cincinnati. Stan has been in business for 17 years and has 30+ years of experience in handyman trades. He prides himself on being thorough and provides quality work. He's loyal and comes with an exceptional reputation. Stan's expectations don't stop at himself.
His quality of work, services, and customer satisfaction extend to his handyman team. His employees are held to the same high standards of customer satisfaction that Stan delivers. You'll want to tell your friends and family about our team because they are able to get the job done and done well!
Here at Stan the Handyman Headquarters- we strive for 100% customer satisfaction. We are fully licensed and insured. Fill out an application, email or give us a call. What are you waiting for?
Services not offered are as follows; HVAC, carpet installation, appliance repair, welding and large concrete pouring work.